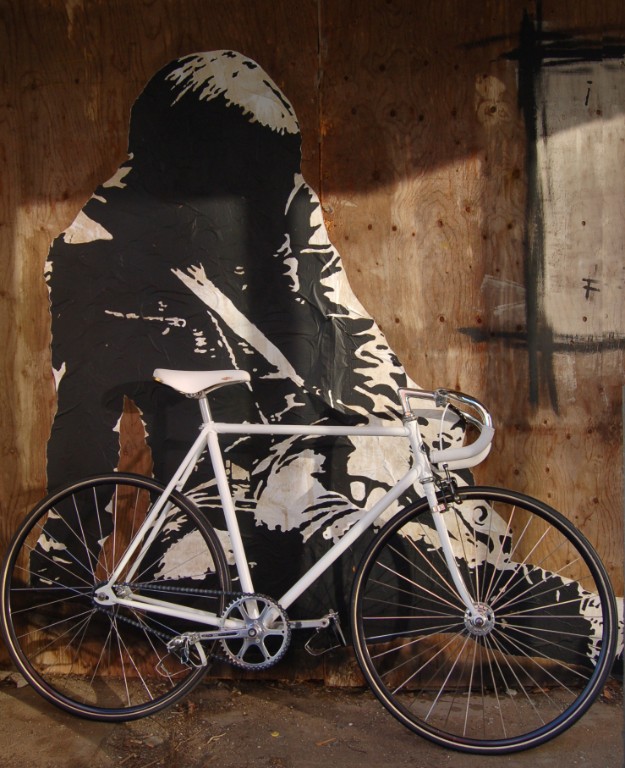 Lauer Altenkirchen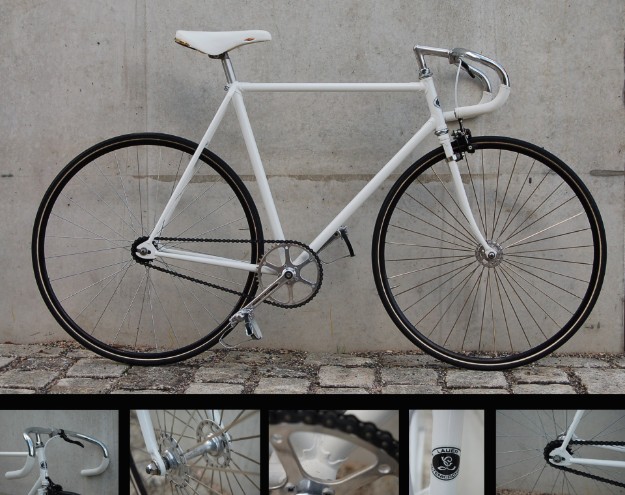 German Track Bike from the 70ies, restored and eccuiped with Dia Compe front brake, TA Pista crank , Assos
wheels with campa front hub (radial spokes), Cinelli Pista Stem, Nitto NJS Handlebars, Keirin Grips
Size 56cm
Nagasawa Special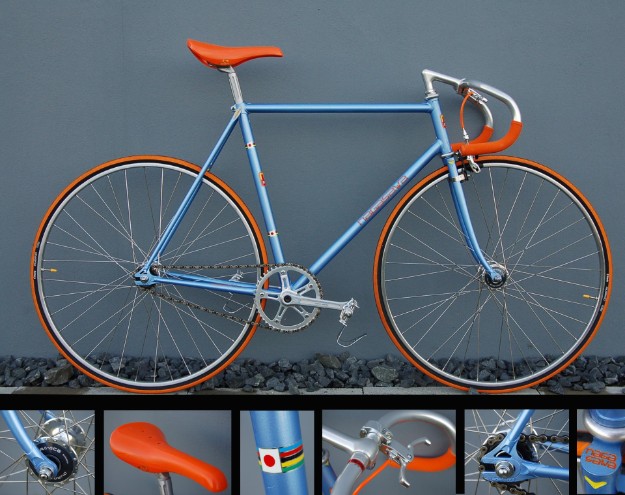 Japanese Keirin bike from the 80ies. Most parts are NJS stamped. Nitto handlebar (aloy), Nitto stem (aloy), Dura Ace
Track hubs, Sugino Super Mighty crank set, Hatta headset (aloy)
Cinelli SC Pista, National Team Bike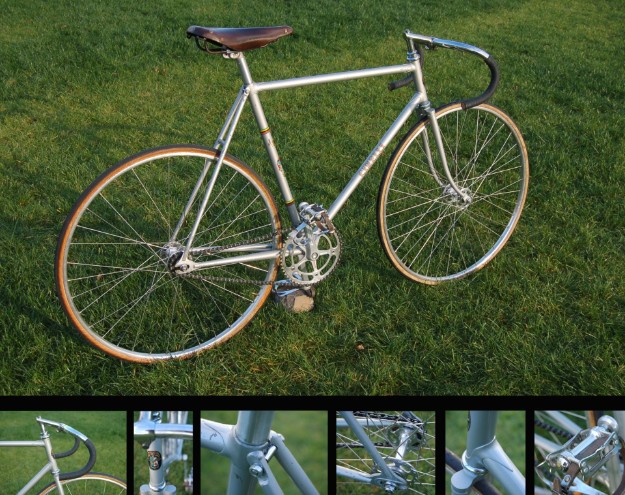 Cinelli Super Corsa from the German National team.
These bikes came without chromed lugs (chroming means loosing strenght).
The bike has original colour and new decals. Cinelli Pista steel handlebars, Cinelli Pista deep drop stem,
Campagnolo Pista group. Size 56cm
Redl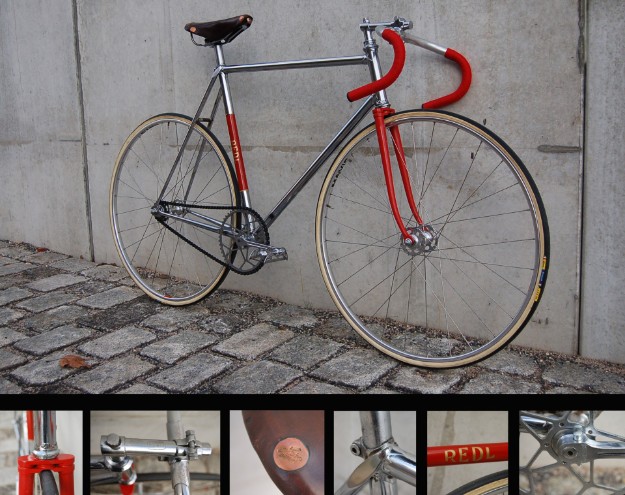 German Track Bike from the 60ies, refinished bike, fully chromed with Nervex lugs
Magistroni Crankset, FB Pista hubs (not on picture), Titan adjustable stem, Maes handlebar, Lüders (Brooks) saddle
GLO Guerrini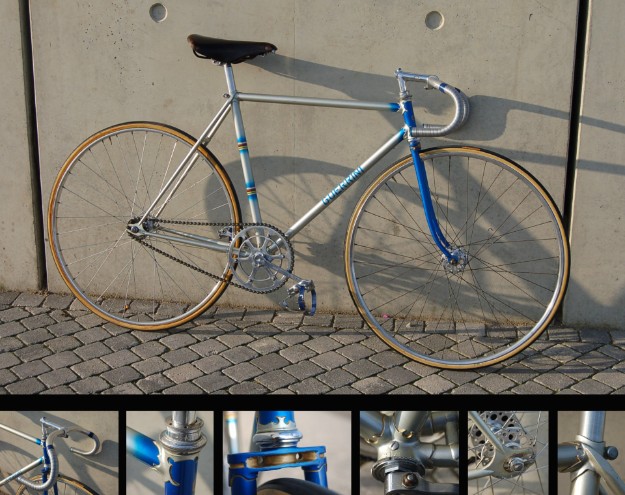 I bought this bike from an old man who lives in swiss.
He was an old racing cyclist and also was Eddy Merckx' mechanic.
He said to me that Luigi Guerrini was a racing cyclist who won a track race in Oerlikon (velodrome near Zurich)
on this bike.
GLO stands for Guerrini Luigi Oerlikon. Size 52cm
Bike is in very nice, original condition, Nervex lugs, FB pista hubs, TA pista cranks
Dosche Sport, Belgien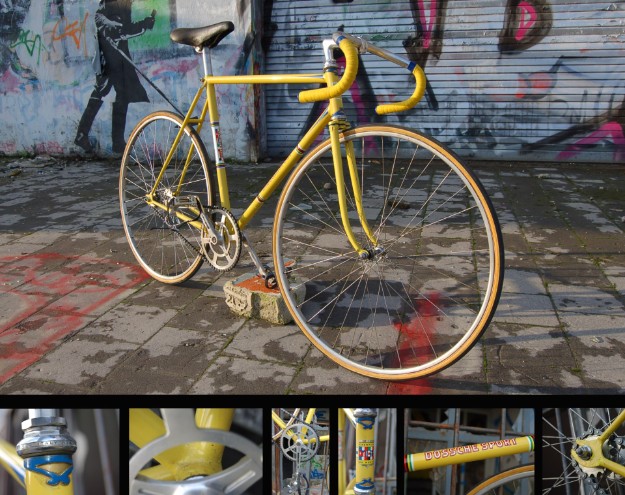 Belgian Track Bike from the 70ies, original condition, filled brazed with very nice aditional lugs on head tube
Size 54cm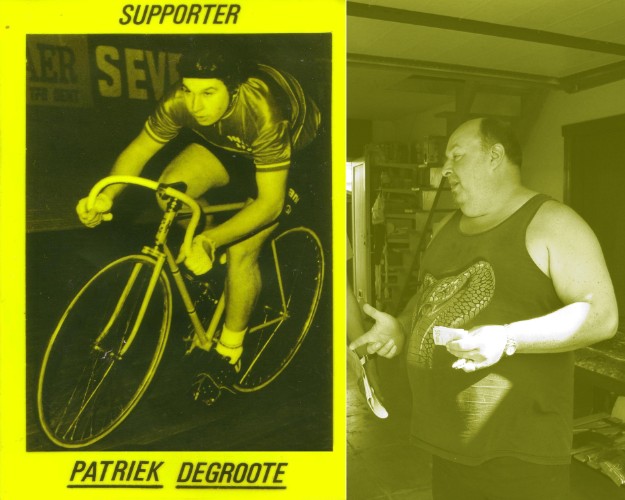 Former owner was the belgian racer Patriek Degroote.
Pictures show Patriek in the 70ies on the Dosche Sport and today.